Rassemblement du Motobécane Club de France

The national meeting of MCF took place in the middle of France in the town of Châtres, which is situated south of the city of Orléans.
The event was perfectly organised by the local motor club L´Elan Solognot´.


To Châtres by mobylette!

Your webmaster and his friend Rene rode from The Netherlands to this event by mobylette and back home. This was a trip of about 1300 kilometres.
We had built in enough margin. So we could afford to change our plans and we were able to deal with setbacks smoothly.

Our main option was camping. The event took place at the camping ground of Châtres sur Cher. Yet after a long day of riding and concentrating, we sometimes prefer a hotel.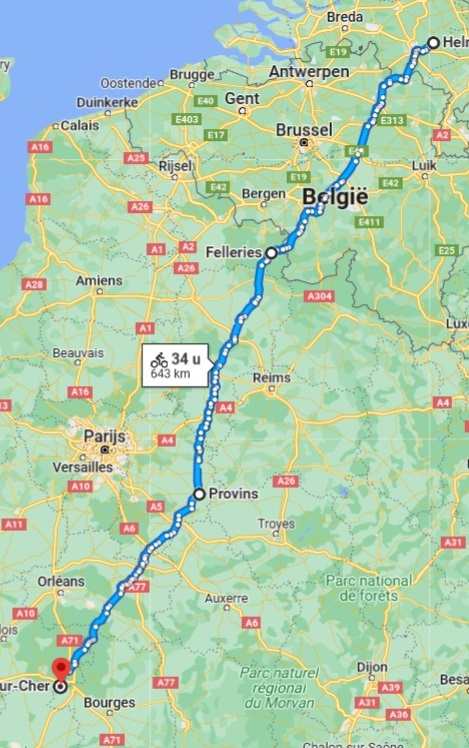 The chosen route to Châtres sur Cher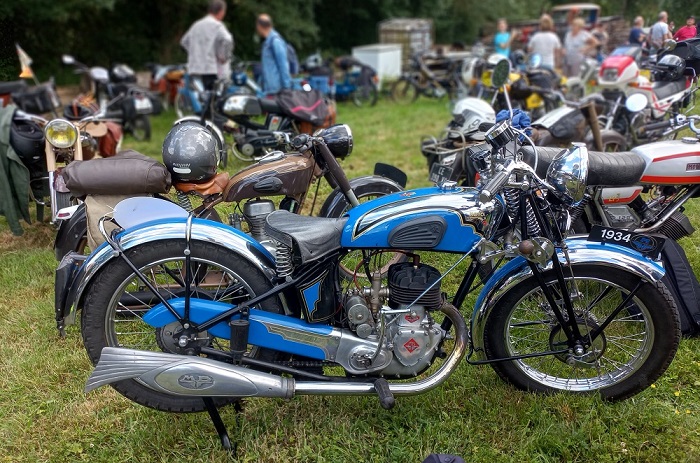 All kind of Motobécane bikes could be admired.
This year a lot of bikes from the thirties were presented. During this trip, we have taken many pictures and made a lot of video recordings.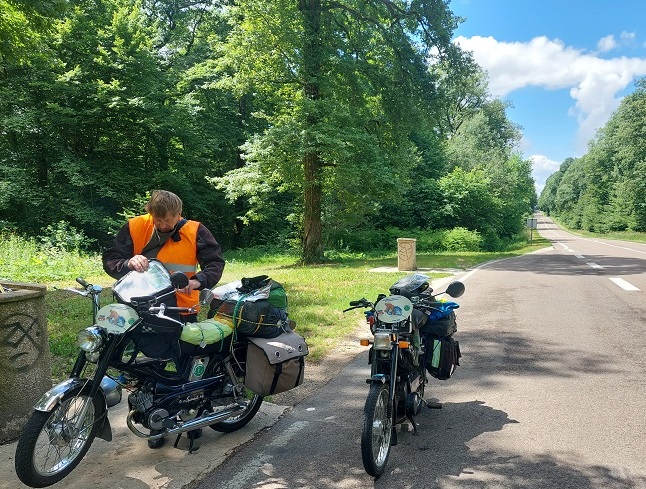 On our trip back home in the middle of France.
We took the beautiful N31-road to cross the Belgium Ardennes.


Next year?

In 2023 the rassemblement will be in St-Quentin in de North of France.
Normally we will be there! Actually for your webmaster it will be the third time at a rassemblement in Saint-Quentin.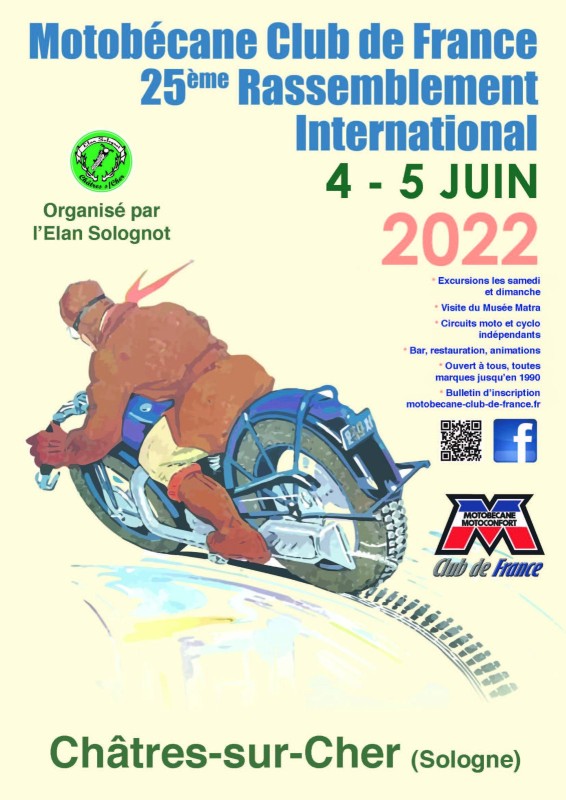 Engine troubles?
As we can repair most troubles and we had a lot of critical spares in our luggage, we did not expect to meet many problems. However... My SP98´s spark plug came out of the threaded hole. It gave a lot of noise. The threaded hole had finally reached its end of life.
Happily this took place at the end of the first ride of the event on Saturday. My SP98 was put on a trailer and 10 minutes later we were back on the camping site. The club house of the local motor club was next to the camping site and Patrick and Roger, two mechanics of this wonderful club, repaired the threaded hole by replacing it with a helicoil. Better than ever before!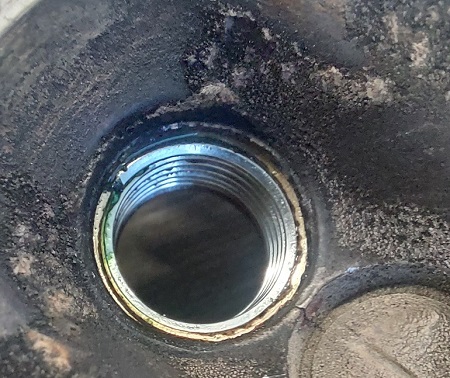 More troubles?

Yes this time we were facing all kind of small troubles.

1. a carburettor, which came loose from the cylinder; one of the studs came out of the cylinder!

2. the surface of the conical part of the crankshaft, which ought to fix its ignition came, was not perfect and so the timing was suddenly not correct anymore.

3. a flat tyre, but after inflating it, this tyre functioned well. After two days at home. . . it was flat again! In this case we will replace it. We don´t repair inner tubes, because it will be a source for future problems.

4. The locking system of a big v-belt pulley suddenly gave problems; we had to adjust the lever, because it did not grip nicely into the teeth of the sprocket. A gentile Frenchman lent us a grinding tool to shape the teeth of the lever.

5. A decompressor cable had to be replaced.

6. The suspension of the vent cover had been damaged during transport on the trailer. So we removed fan off its flywheel and dismounted the vent cover. According many sources this vent system does not function great and will consume a lot of engine power. A vent which runs against a cover can be damaged and will give a nasty sound.